BRAND NEW VINTAGE SUNGLASSES
SELLING @

SGD 10 MAILED
ASOS PRAGUE High Heels in Black
SELLING @ SGD45 MEET-UP
UK3/ US6/ EU36
Condition: 9/10. Worn twice.
Upper: 100% Polyurethane; Lining Sock: 100% Polyurethane; Sole: 100% Resin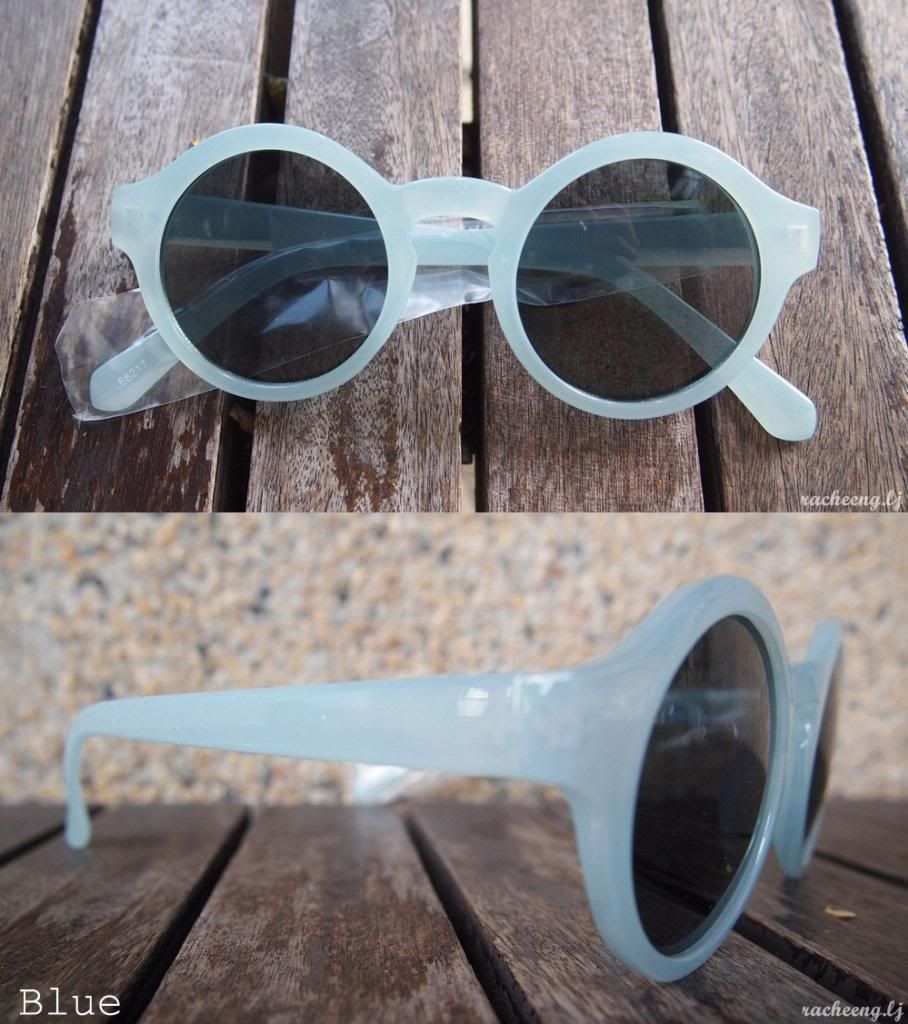 Vintage Round Sunglasses
SELLING @ SGD12.00 MAILED
Brand New. Available in Black, Leopard/Tortoise, Transparent Beige, Lilac, Blue, Beige.
Back by popular demand! Must-have sunglasses for all-year-round-summer!
P.S.: Kept quite a few pairs for myself too (:
Prada Inspired Baroque Ombré Grey Sunglasses
SELLING @ SGD5.00 MAILED
Brand New. Limited pieces left.
Get into the Ombré trend with this sunglasses, perfect accessory against the sun!
Studded Collar Pin
SELLING @ SGD4.50 MAILED
Available in Gold & Silver
Brand New. Limited pieces left.
Spice up any plain collar shirt with this essential!
TO MAKE A PURCHASE
Leave a comment below or e-mail to racheleng91@hotmail.com in the following format:

Name:
E-mail:
Item:
Mode of postage: (Normal/ Registered/ Meet-up)

Wait for an invoice.
Proceeed to make payment within the next 48 hours*.
*ATM transfers to take snapshot of receipt, I-banking to provide transaction reference.
All comments will be screened (: